Were we to draw a literary-fiction line starting with crime writing set in today's Ireland and ending in the feral gangs of Kevin Barry's City Of Bohane, somewhere in the middle would sit From Out Of The City.
John Kelly sets up shop in 2040 Dublin, 13 years before Bohane, but where Barry bludgeons the west, Kelly lacerates the Fair City. Barry scraps technology whereas Kelly gaily satirises the warpings of internet culture and globalisation gone too far.
Kelly has sculpted a place of anarchy and environmental disarray within a puppet police state and a muscular "European Alliance". Monk (named after ivory maestro Thelonious) is our octogenarian narrator, eavesdropping and spying on Schroeder, a sacked Trinity lecturer getting sucked towards the shooting of a US President during a State visit to Dublin. This is Monk's confessional, and persistent reminders come that "this is no thriller or makey-up tale of suspense", and is simply the events as they played out, "when dysfunction was everywhere and anywhere".
Subsisting on Stolichnaya and pills, Schroeder is powerless in the path of conspirators, touts, secret agents and bad sorts who may have a stake in the shooting. Femme fatales, like mysterious Chantal and seductive reporter Paula Viola, torment his loins enjoyably.
US kowtowing has led to an aircraft carrier setting up residence in Dublin Bay, to the point that it is "as normal as the Sun". Temple Bar is a no-go-zone of cutthroat bars, drug and smut snake pits. Protestors are mowed down by troops outside Leinster House and 'Fort Phoenix' now a US military base has lost all its deer to a deranged marine with a machine gun.
If Dublin doesn't degenerate into Kelly's devilish cesspit, you can imagine this taking on classic status. The One City, One Book committee may even look at Kelly's hugely entertaining literary cartwheel and decide that if ever there was a writer who put their own stamp on this town of love and hate, it was him.
Click here to read the review at the Independent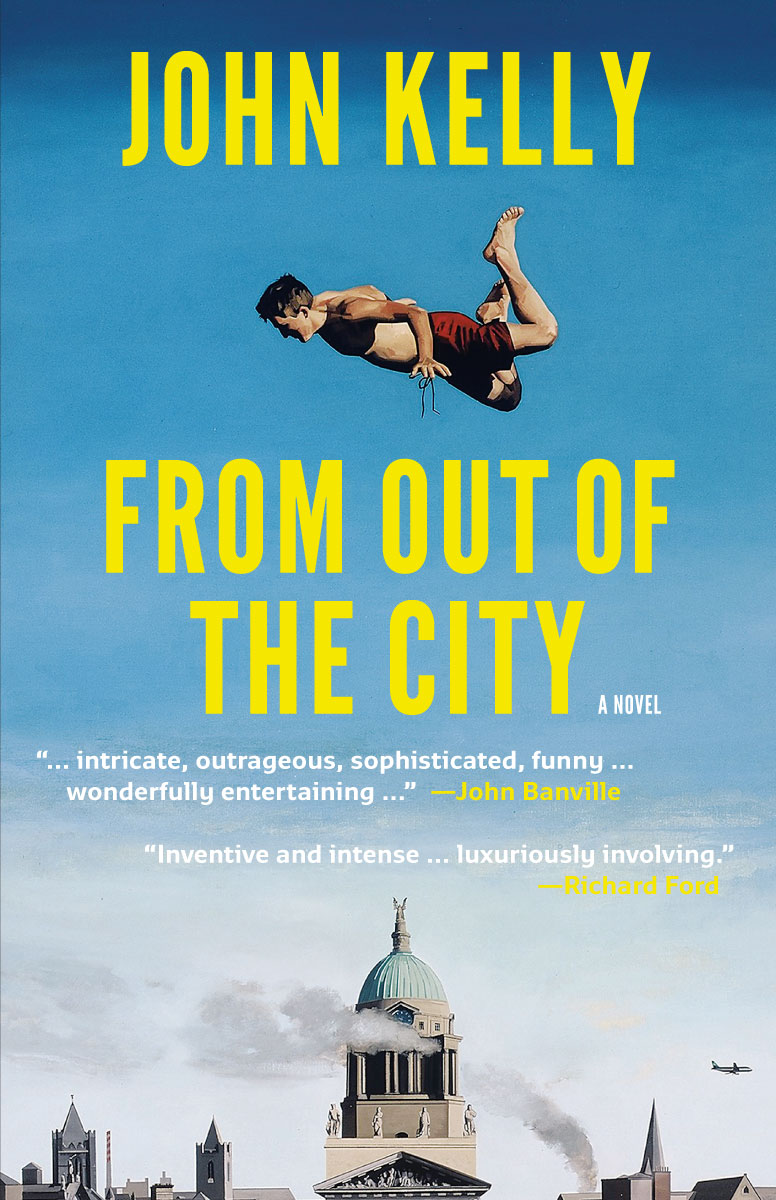 click on image to go to book page