We invite you to a book launch of Philosophical Toys by Susana Medina.
July 17, 7.30 pm, The Cock Tavern, 23 Phoenix Road, Euston, London, NW1 1H (map)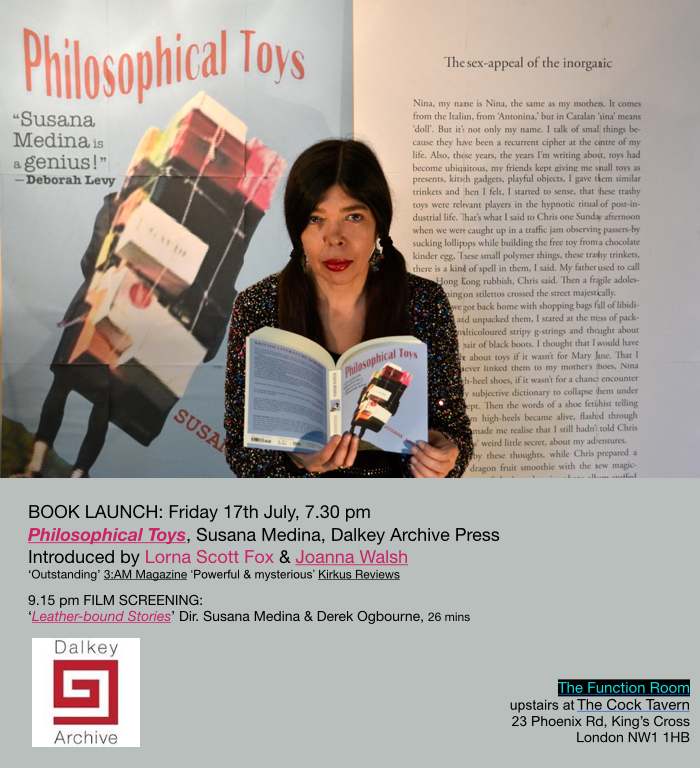 The book will be introduced by Lorna Scott Fox and Joanna Walsh. Followed by film screening of 'Leather-bound Stories', directed by Susana Medina and Derek Ogbourne.